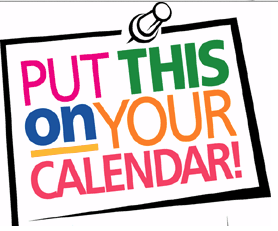 Live Online Church Services: If you would like to watch church service live from home you can do so on www.youtube.com just search for GA Lutheran Church on YouTube, or click the link of the page of the church website that has the bulletins. The bulletin for each Sunday will be posted on the church website www.galutheranchurch.org if you would like to view it while you listen to the service. If you miss the live service a recording will also be posted on the church website which you can view at anytime. Any questions just ask. Thank you and spread the word.
Sunday School: Sunday school follows after worship service. About 10:15 AM. Snacks are provided! Open to grades Pre-K (4yrs old) thru 6th Grade. Spread the word and see you there!
This year for Sunday School music we are going to be singing 1 Sunday a month, We will try and sing on the 2nd Sunday of each month as that is the "youth" Sunday, as long as the schedule allows. There are a few Sundays that will not be on the 2nd Sunday of the month.
ALL CHILDREN ages 4 years thru 6th Grade are welcome to join us!

For the 2022-2023 school year they will sing on the following Sundays:
February 12th March 12th April 2nd May 7th
I ask that you try and have your child/children here as many Sundays as possible thru the year to practice, so that come the performance days we actually know the words ???? I understand that not every Sunday everyone can be here, but please try and come to as many as possible. May 14th Is the LAST DAY of Sunday School.
Also, the following Sundays there will not be Sunday school class for the
2022-2023 year: March 19th April 9th

Sincerely, Carrili Larson-Sunday School Music Instructor
Wednesday Nights: We are offering weekly Wednesday night programming in addition to Sunday mornings. Our vision is to help create more opportunities and availability for people to engage in faith formation. Families and individuals are invited to attend Wednesday and/or Sunday programming, or Both! (Adjustments of the schedule may occur as the year goes on.) Wednesday evening programming (available to the public):
5:15 - 6:30pm - supper (free will),
5:45 - 6:30pm - education/faith formation (pre-k -6 grade, YOGA, adult),
6:45 - 7:30pm - Worship service
7:30 - 8:30pm – confirmation.
Annual Reports: Happy New Year everyone, and with that brings the yearly Annual Meeting at GA. All financial reports, leader reports, council & pastoral reports must be in to Carrili by February 6th. Thank you in advance for getting them done in a timely manner.
Annual Meeting for GA will be held on March 5th after worship service. Members of GA, if you would like any items put on the agenda for discussion at the meeting please let Carrili know. Please plan to attend as we need enough members present to vote on items for the 2023 year at GA.